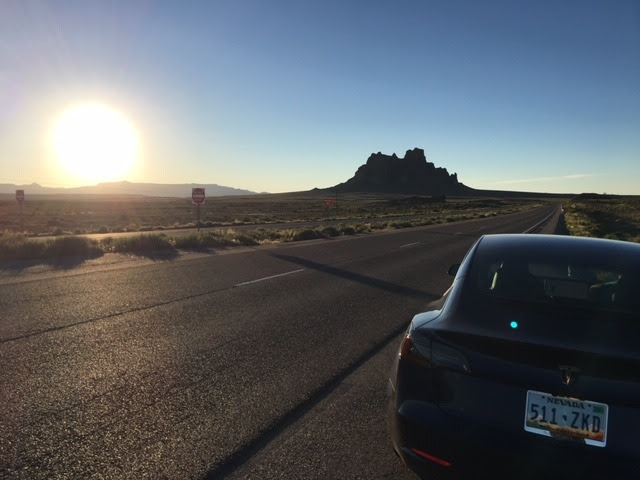 My daily commute from Henderson to Summerlin (Las Vegas area) is a relaxed and very economic drive with a brand new blue Tesla Model 3. The electron sipping car did not require any service time so far, since it joined our family in March 2019. Couple of OTA (over the air) updates fixed the occasional soft ware bugs.
But what about traveling long distance ? … Is it still cheaper, compared to my very efficient, 10 years old Mazda 3 ? … these were questions we could not get out of our minds before driving the Model 3 long distance.
After a first test drive from Vegas to California, the next big adventure was driving the Model for 1500 miles from Vegas to Colorado , Utah and back home.
Here are my first conclusions, after a long electric adventure:
"Overall impression was that the car is reliable, but you do need to plan ahead, since the network of chargers is still not big enough, where you can just hope you will find one on the way, especially in the less populated areas.
Also, we made our own route, with our own charging stops since we wanted to go scenic routes so we only used the charging stop suggesting from Tesla as guidelines, but we knew from our planning the night before exactly where we will stop to charge.
We mostly charged to 80-90% battery.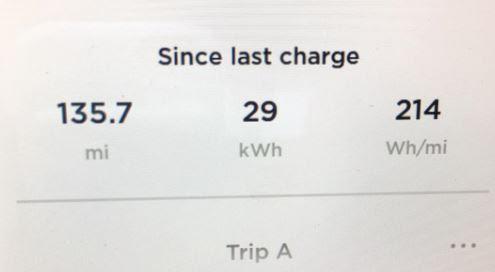 Fuel consumption for the last leg of the trip, from St George, Utah, to Henderson, Nevada, were amazing 214 Wh/mile, (13.4 kWh/100 km) which we suspect was helped by the 760 ft (231 m) altitude drop.
The overall energy consumption, including this long trip, where temperatures of up to 100 F (37 C) made AC a must, is a very decent value of 230 kWh/mile (14.4 kWh/100km), similar to the value recorded by "TM3", the other Model 3 long range, rear wheel drive, used for project Electromobility in Romania.
The more you drive, the more you trust the car, as range awareness takes over and removes fears we all had as EV beginners.
Roxana Boboescu, Las Vegas