After receiving this email from Tesla, inviting to experience the next generation of Supercharging stations V3, powered by solar canopies, I decided to go and check it out in Las Vegas.
We are excited to introduce our largest Supercharging station in Nevada, conveniently located near the Las Vegas Strip.

Our all-new location features our latest generation V3 Supercharging technology with 24 Supercharger stalls, providing up to 180 miles of charge in 15 minutes. With an additional 15 Level 2 Tesla Wall Connectors, the new site can charge up to 1500 vehicles per day. Learn more.

This site also highlights the full Tesla ecosystem, using solar canopies to generate energy from the sun, and storing that energy in Powerpack, our industrial battery system.


To navigate to the site, set your final destination as "High Roller at Linq" from your touchscreen.
With several pictures, I tried to document each step of the parking and charging process, to better understand the focus on a straight forward customer experience, which seems to be one of the priorities for Tesla.
Step 1: Select new High Roller at LINQ supercharger
Step 2: while getting closer to the SC address, my Model 3 starts preconditioning battery for fast Supercharging.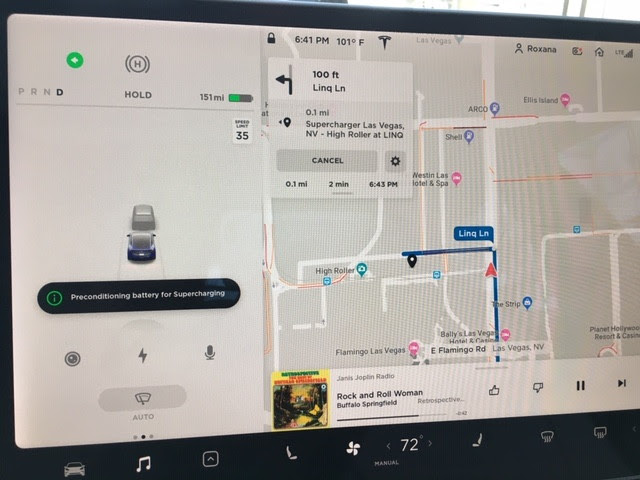 Step 3: tap the Supercharger pin on the car's touch screen for parking entrance code.
Step 4: the parking entrance pin code pops up on the screen, together with information about number of stalls available, max power, cost per kWh and a warning about idle fees up to 1$/min.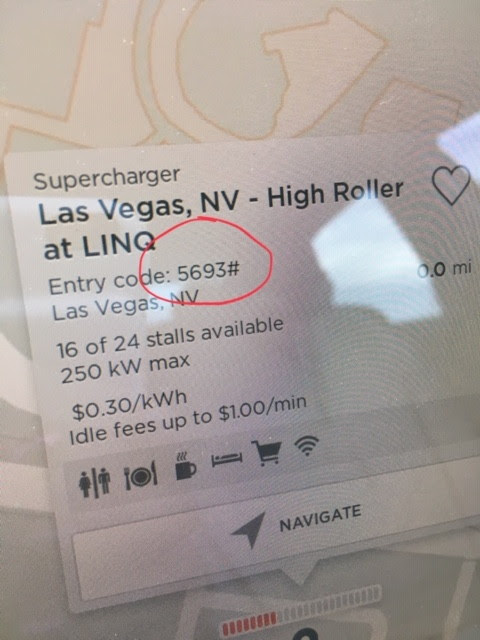 Step 5: punch parking entrance code and push button to take parking ticket
Step 6: take parking ticket.
Step 7: select charging stall and connect SC charging cable.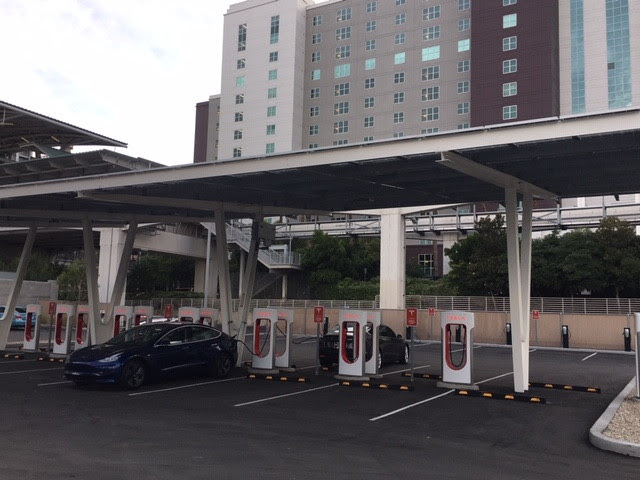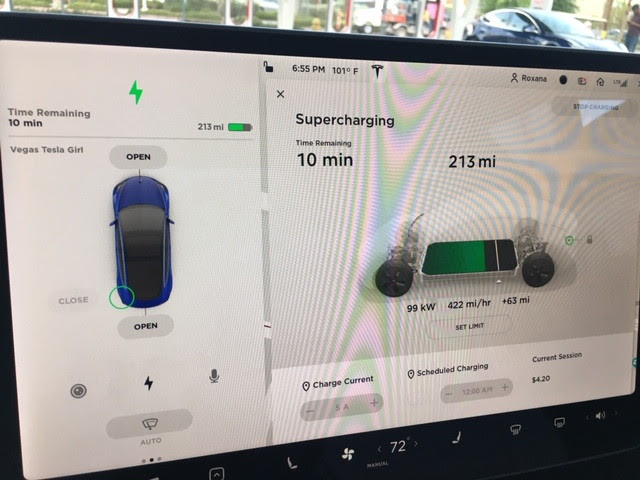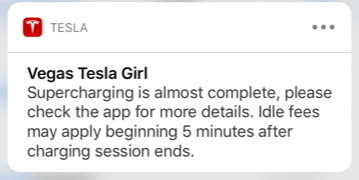 Step 8: disconnect charging cable. Automated payment directly from Tesla account. The amount charged for the session shows up on the screen.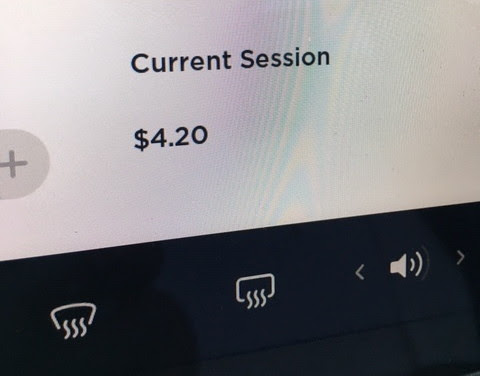 CONCLUSION
Easy process, fast charging and convenient, very good first experience and feel good sentiment for charging electricity produced by the solar panels, to move around with my Model 3.
Roxana, Las Vegas