Masina electrica "adora" orasul, aglomeratia, mersul in coloana.
Dar ce se intampla cand "o supunem" la un drum mai lung pe cheile muntelui, "inarmati" la curbele periculoase cu atentie si curiozitate?
In luna mai am avut ocazia sa testez in total 4 masini electrice.
Va invit sa descoperiti alaturi de mine cum e la drum lung cu VE-uri (Vehicule Electrice) diferite… la munte!
4 Drumuri De Munte Senzationale
Resita > Bebu Nou (prin parcul National Semenic)
Fundata
Cheile Gradistei
Poiana Brasov
4 Masini Electrice
Electronii in miscare
i3 si zoe au fost sponsorizate de CityLimo (multumim!) pentru prima editie ElectRoManiacare s-a desfasurat La Brebu Nou in Parcul National Semenic
Pe acest drum am putut sa conduc 2 masini electrice: i3 si zoe.
A fost si prima mea aventura la drum lung cu o masina electrica.
Am avut range anxiety?
Da, doar la inceputul excursiei catre Brebu – apoi a disparut.
Eram in i3 si sincer parca deja asteptam sa ajung in Resita sa incarc, eram ca un vultur cu ochii pe range-ul estimat dat de masina si mergeam cu maxim 90km/h.
Odata ajuns in Resita, a fost surprinzator de usor sa incarc i3-ul la statia din centru destinata masinilor electrice ..si mi-am petrecut cele 50 de minute destinate incarcarii la Lidl si Kaufland pentru niste cumparaturi random.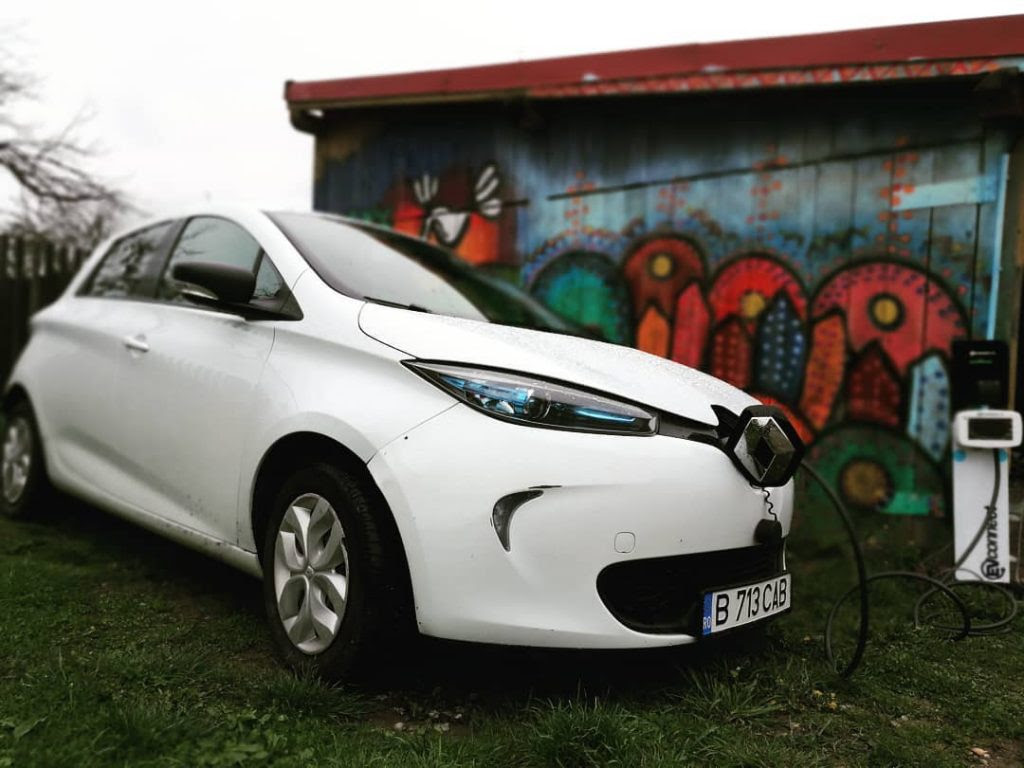 i3, zoe, tm3, ionica in cateva imagini..
La bord-ul TM3-ului..
Pe serpentine cu masina electrica
Adio range Anxiety, Hello Beautiful Future!
Toate cele 4 masini electrice pe serpentine au avut un numitor comun:
– Condusul lor pe serpentine este la fel precum peisajul deosebit in care te aflii: natural.

– Nu cauti viteze, nu te lupti cu motorul in cautarea turatiei perfecte pentru urcare.

Daca dai un geam jos si esti singura masina pe drum, vei descoperii ca poti sa auzi pasarile cantand. Singurul zgomotul este evident cel al cauciucului pe sosea si surpriza: nu este intruziv.

Masina Electrica devine parte din linistea deplina, aerul curat, si frumusetea complexa a drumului intortocheat pe care te aflii.
Cloud DevOps and #electromobility enthusiast.
I believe we all deserve cleaner cities and cleaner energy.