Printre evenimentele putin previzibile la care sunt expusi atat auto cat si electromobilistii in egala masura, este curiozitatea unor vietati care isi fac de lucru pe sub capota masinii, sau orice spatiu unde pot patrunde.
La fel s-a intamplat aseara si cu Model 3-ul (#vegasteslagirl) din garajul nostru virtual. Modul de rezolvare a mirosului neplacut, aparut dupa o parcare mai indelungata sambata seara, a fost un apel virtual la service-ul Tesla.
Sambata seara aproape de ora 22 ? …
Desi pare neplauzibil, iata cei cinci pasi necesari in aplicatia Tesla pentru programarea service-ului la domiciliu:
Alegerea problemei intampinate din meniul aplicatiei Tesla
2. Descrierea problemei intampinate, daca nu face parte din meniul standard al aplicatiei Tesla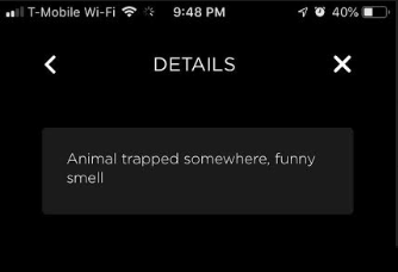 3. Verificare adresei si informatiei de contact a proprietarului
4. Alegerea datei si a intervalului de timp cel mai convenabil pentru service la domiciliu
5. Confirmarea programarii pentru service-ul la domiciliu
Programarea inceputa la ora 21:47 si finalizata la 21:49 se bazeaza pe toate informatiile despre masina si proprietar salvate in baza de date, deci nu trebuie reintroduse.
La fel si pentru facturare si plata, informatiile fiind salvate prin intermediul aplicatiei, este necesara doar confirmarea, cu un click, ca problema a fost rezolvata. Suma datorata pentru service se extrage de pe card-ul bancar asociat contului si factura vine prin email … asta daca nu este o operatie in garantie sau o mana de ajutor gratuita din partea casei (in acest caz Tesla).
db
My lifelong automotive career started with design and testing of ICEs, continued with service and sales, followed by 20 years of global seat design, requirements and knowledge management.
My recently found passion for electric vehicles found its home at 24auto.ro and electromobilitate.